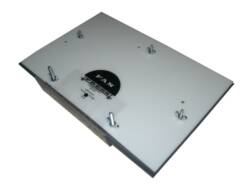 The Flip Fan comes with a Fan Clamp,

Stake Reel, and OD green woven poly bag to

safely carry and protect your fan. Solid steel construction. No fan on hand? No problem,

the Flip Fan accepts commercially available fans.

Just need the Fan Clamp?

Order it separately here. For maximum effectiveness, use your own real fan or you can attach a commercially available fan. High-pressure nylon clamp, versatile steel attachment works in any configuration.

Go into their element.

You can order the Stake Reel separately. Features a metal reel box, and 45 feet of heavy duty black poly cord. Improve any remotely operable decoy. The Flip Fan

with the Stake Reel produces

realistic motion even in high winds.

When they've heard and seen it all...

motion is key.

The Fan Press is a fast, easy,

fool-proof way of drying your turkey tail into perfect position every time. The Fan Press allows easy, quick, attachment of your fan to the Flip Fan, Fan Clamp, Fan Frame, or Fan Mount. Display your trophy or turn it into an incredible trophy taker.

The Fan Mount is a simple way of displaying your trophy's tail fan and beard. Features a rustic hand-finished baltic birch plaque. Also features the same removable attachments and strutting tom beard position as the Fan Frame. Feet with spurs can easily be added to the Fan Frame and Fan Mount.

The Fan Frame allows you to display a field photograph along with your trophy's tail fan and beard. Features a 4x6 picture frame with a dark rustic finish and unique, realistic strutting tom beard position. All attachments are solid, yet temporary so that the tail fan can be easily removed for decoying and reattached.

Major credit cards accepted - a PayPal account is not needed.

After adding the first item to your cart and clicking "continue shopping" if your browser warns that the window is trying to be closed, just click OK; items are saved in your shopping cart as you go and checkout is secure.

All products come with detailed instructions. Fans not included. For additional product detail or other information,
click here
.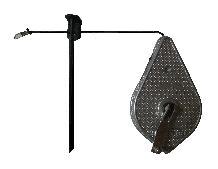 Use Extreme Caution: Flip Fan and Fan Clamp are made to help you mimic the real thing. We recommend that these decoys not be used on public land, within sight of roads, during rifle seasons, or when other hunters might be present.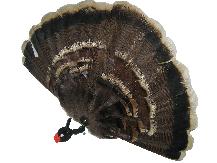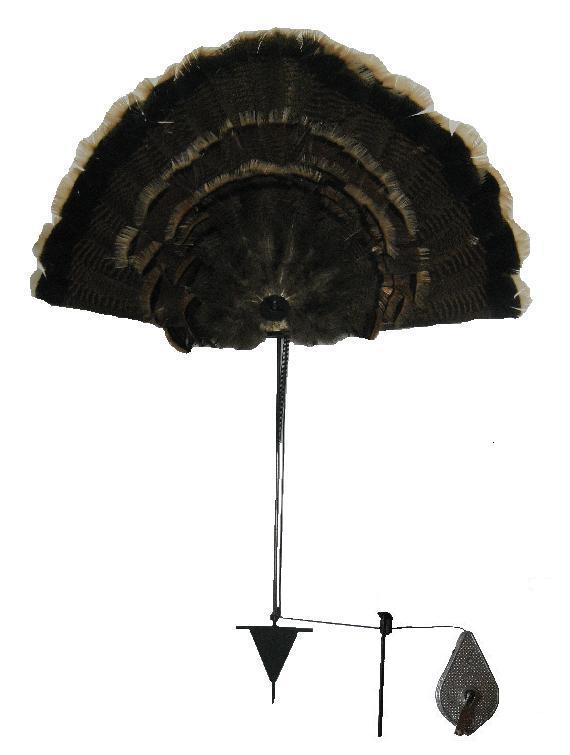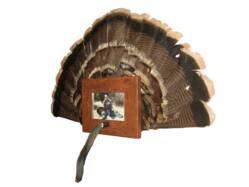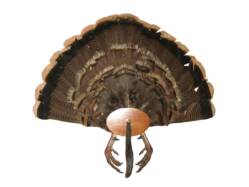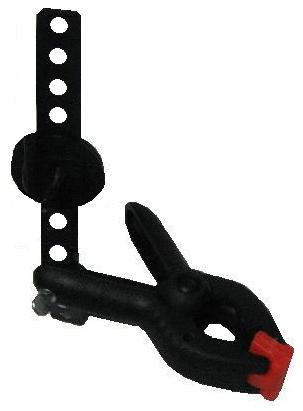 Sorry, all products currently out of stock, not available until next Spring

Sorry, all products currently out of stock, not available until next Spring